Fire Service Technical Search and Rescue, 8th Edition — Just Released
This manual is a primary training text for Level I Rescuers according to NFPA® 1006. The manual presents the knowledge and skills for fire service search and technical rescue for Level I Rescuers to safely and effectively conduct Operations-level rescues as defined in NFPA® 1006. The book also supports the corresponding chapter of NFPA® 1670, Standard on Operations Training for Technical Rescue Incident (2013 Edition).
Buy Now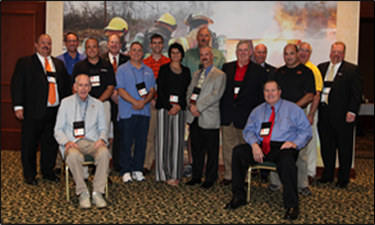 Meet The Executive Board
An Executive Board governs the International Fire Service Training Association (IFSTA). The Board consists of no less than 15 and no more than 18 members and an Executive Director. The officers of the Board include the Chair, Vice Chair, and Executive Director. The Board has the sole policy-making authority for the Association so long as such policies do not conflict with the procedures of Oklahoma State University.
Read More